🚚 FREE SHIPPING*
🧾 PURCHASE ON INVOICE
🔄 100 DAYS RIGHT TO RETURN
🌱 SUSTAINABLE SHOPPING
Press
NEWSROOM
"With Remnants to the Hidden Champion" by OMR
In this post you will learn something about the history of the company and all important stations that we had to go through in recent years. A post by Online Marketing Rockstars.
You can find the post here »
---
The founder story of Outlet46 now on FOUNDERS
---
Outlet46.de goes TV! FOCUS TV Reportage visiting the Online Outlet!
FOCUS TV has visited us in our Outlet46 headquarters. In the reportage "Volkssport Bargain Hunting - From the boom of the Outlet Center" you get from minute 28: 30h a little behind the scenes of our online outlet. You see a few faces to Outlet46.de
Watch the report here »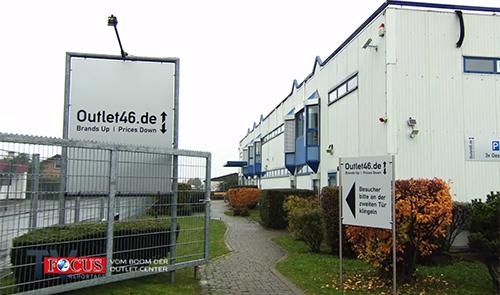 ---
Outlet46.de awarded by n-tv and DISQ: GERMANY'S BEST ONLINE SHOPS 2017!
You have chosen: Outlet46.de is the winner of Germany's best online stores 2017 in the outlet shopping category
Also this year, the German Institute for Service Quality (DISQ) and the news channel n-tv have identified the best online shops in a nationwide consumer survey. There were evaluated more than 35,000 customer reviews and identified the best online stores in 41 categories. Outlet46.de is winner in Outlet Shopping category. Among other things, the categories price-performance ratio, offer, customer service, website, shipping and returns as well as order and payment conditions were tested. Of course, such an award is not our motivation, but an always satisfied customer . All the more we would like to continue to strive to ensure a variety of articles, attractive prices and a short shipping time. At the same time, our customer service is always keen to solve every request of our customers to the fullest satisfaction and thus to complete it. The biggest thanks to our customers for the trusting and friendly cooperation. Without You would not be able to do all this. THANKS!
Den Report by n-tv can be found here »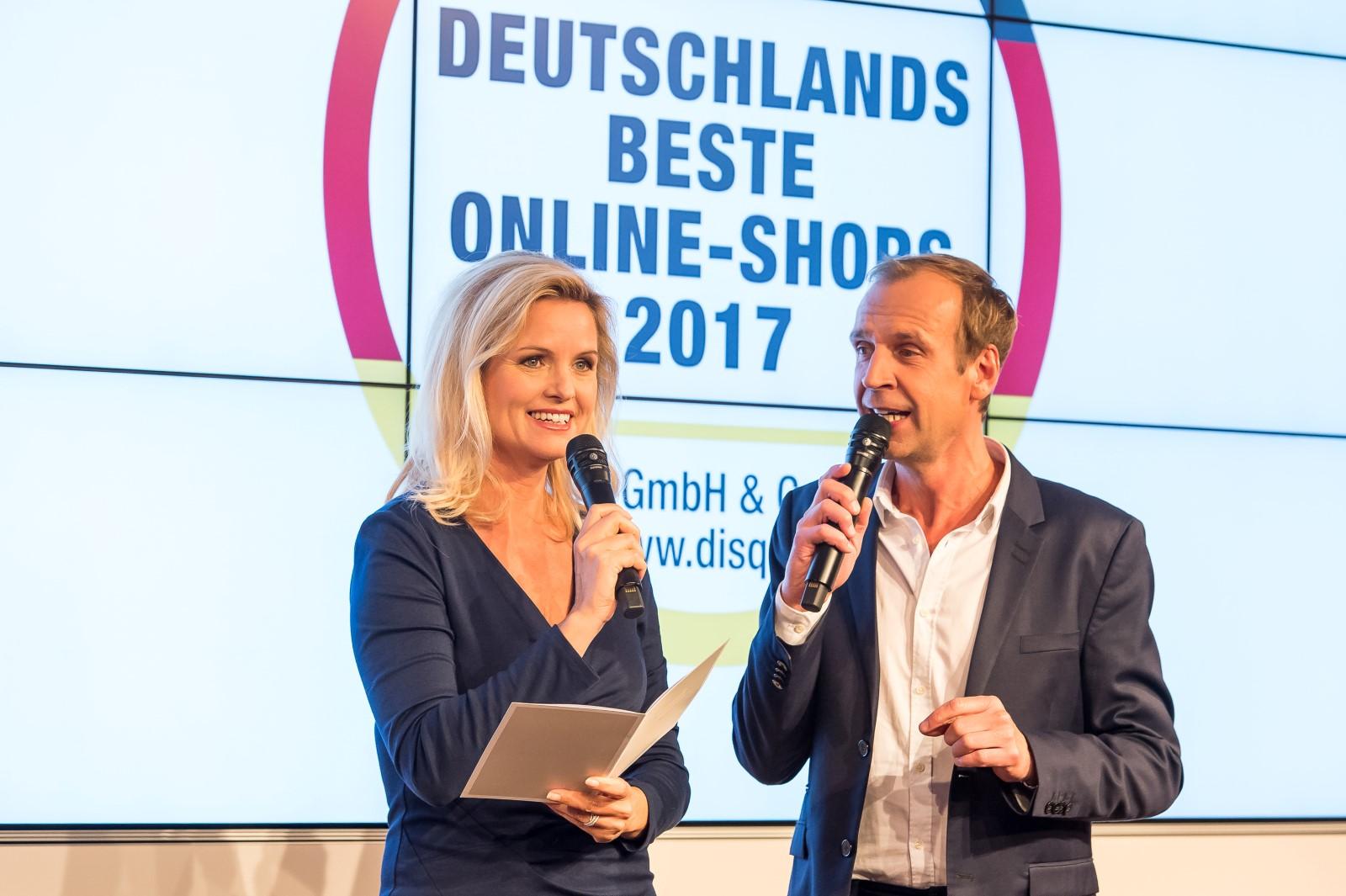 photo: Thomas Ecke / DISQ / n-tv
---
The founder story of Outlet46.de on Standort38
Do you already know the history of Outlet46.de ? Site38 has written an article in which you can read about how it all started with our online outlet, which hurdles had to be overcome and what Boris Becker has to do with the foundation. Incidentally, the story of Outlet46 and the business brothers starts in the nursery!
You can find the article from Standort38 here »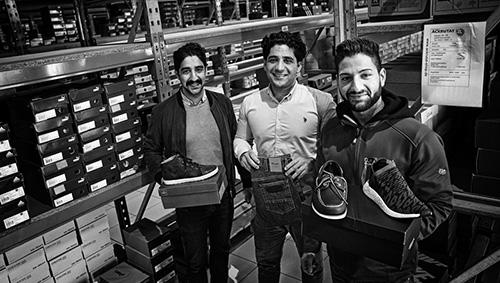 photo: Holger Isermann
---
Saving with Fashion Outlets: Outlet46 in an article by FASHIONUNITED
---
"First League of Online Traders" - Report 2018 on Outlet46 of WIRTSCHAFT-IM-HARZ.DE
Have you ever wondered what the "46" means in our name? Here you can find out more about Outlet46 and more. A very interesting article about the history and present of Outlet46. Between the first bold steps of the three Özdemir brothers in their childhood, to the self-assured future plans formulated by the aspiring company today, there is still a lot of other input you can find in this report from WIRTSCHAFT-IM-HARZ.DE , In which city will the next pop-up store appear? Is it fun to run a business? And what do the Aldi brothers have to do with it? A great report on the current Outlet46 2018 with everything that goes with it.
You can find the article of WIRTSCHAFT-IM-HARZ.DE here »
---
Outlet46.de belongs to the winners of the Marktplatzhirsch Award 2017
In 2017, under the keyword omni-channel, was Outlet46 nominated for the Marktplatzhirsch Award . This award recognizes online retailers who have made a name for themselves in the marketplace industry for more than 10 years.
You can find the article here »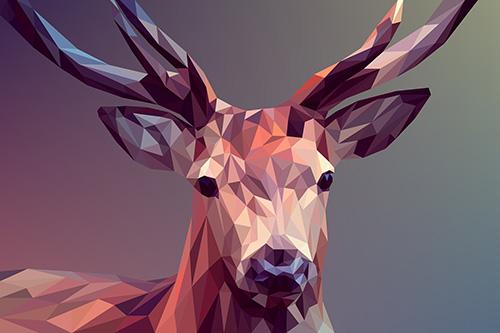 ---
Computer BILD chooses Top Shops 2017: Outlet46.de is part of the Fashion & Accessories section
Once a year, Computer BILD together with the statistics portal Statista select the best online retailers and awards the seal "Top Shop" . If you have this seal at an online store You see, you can be sure to shop there easily and without hesitation. So now Outlet46 - for the third time in a row - the Top Shop Seal .
You can find the article here »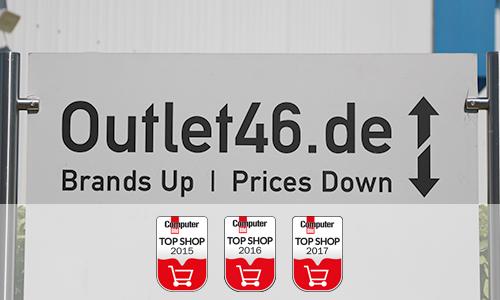 ---
The "Stern" tested different online shops and Outlet46.de with BestPrice
In this test of the "Stern" were 25 retailers thoroughly tested . We are proud to be among the cheapest dealers. Among other things, it was tested in which shops you can make the best shoe bargains. & Nbsp; In the whole were 56 different bestselling brand shoes used for comparison.
Read the article here »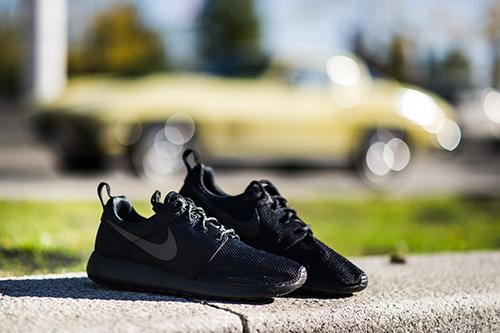 ---
City of Goslar: Mayor Dr. Oliver Junk can be explained to Outlet46.de
In the article on the Goslarer homepage, can you do something about that Company visits in May 2017, in Jerstedt/Goslar , by the Mayor Dr. Oliver Junk and learn about urban economic development.
Read the article here »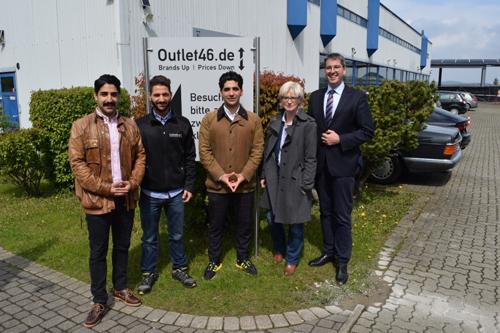 ---
Environmental certificate "Der grüne Punkt": Effective recycling
In times of global warming and increased greenhouse gases, it is our opinion that it is the duty of every company to ensure that the environmental footprint is as good as possible. Outlet46 uses the dual system for sales packaging "The Green Dot" and has been awarded with its Environmental Certificate . The amount of primary energy avoided by our contribution equals the amount needed to clean the laundry in 362 households for a full year .
Find out more about the environmental certificate here »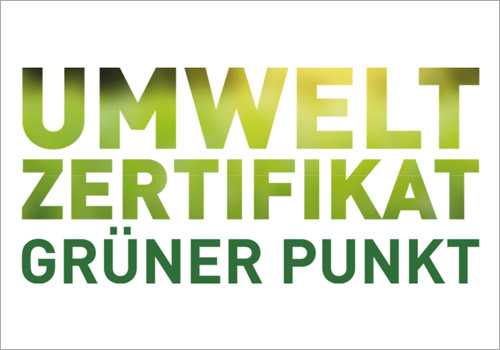 ---
EUROPA for Niedersachsen
We are using means of European Regional Development Fund: Purchase machinery and equipment Facilities and furnishings.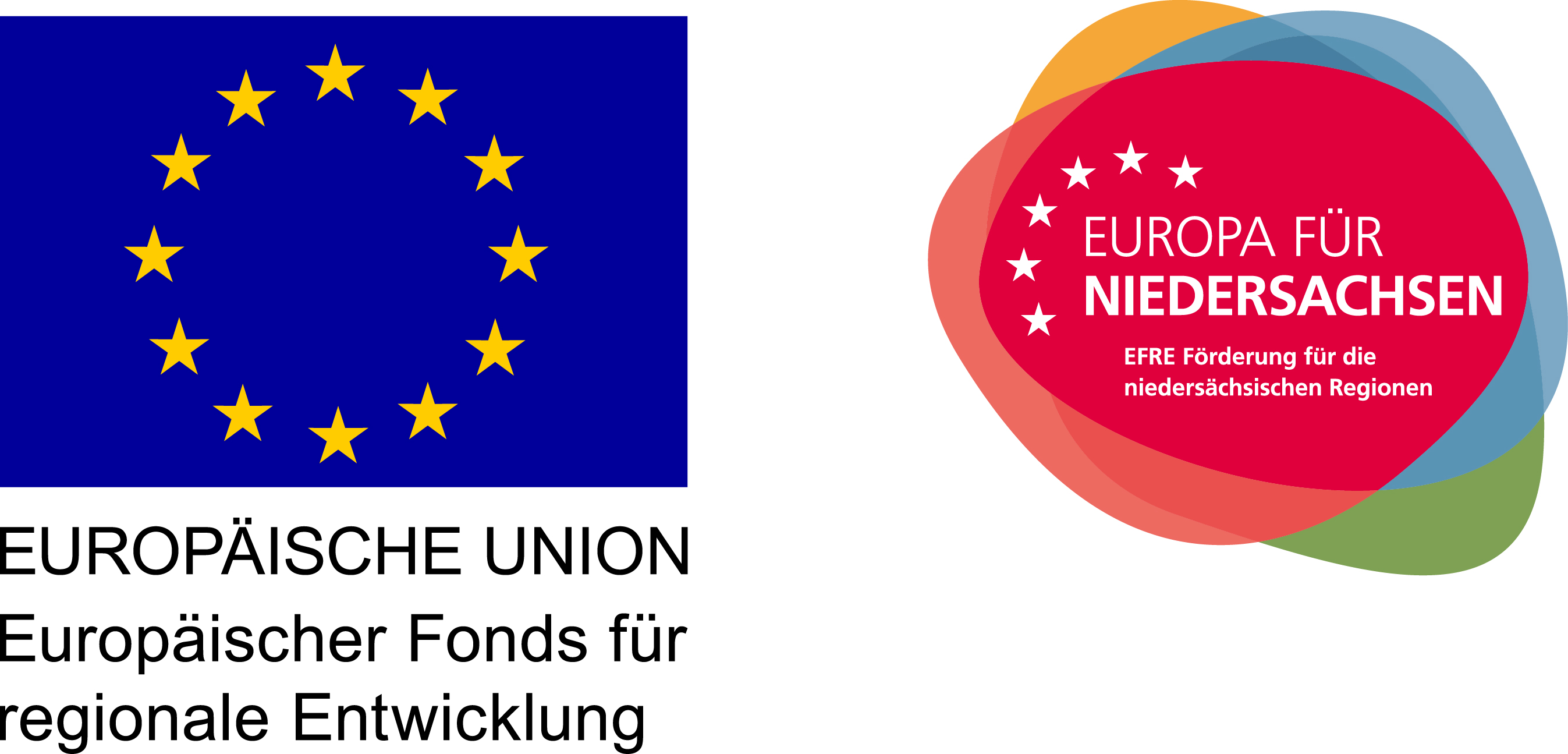 ---
So we bring order to the Outlet46 warehouse
Stackable, sturdy and practical: with the storage bins from Auer Packaging We have been optimizing our warehouses since 2014, in which more than 250,000 parts are in stock. Because our goods are delivered in large containers they have to be repackaged into smaller boxes. But this is up Duration was not an optimal solution, we had to think of something else. With Auer Packing and their storage bins, we have a partner found with which we have the perfect conditions for storing, sifting and removal of the goods have created.
You can find out more about logistics and storage optimization with Auer Packaging here »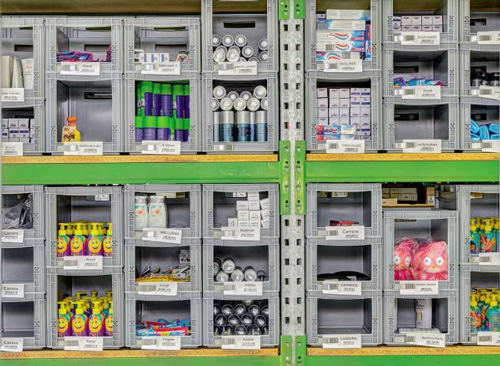 photo: Fotodesign Andreas Braun